What Happens When you Scratch a Cat's Lower Back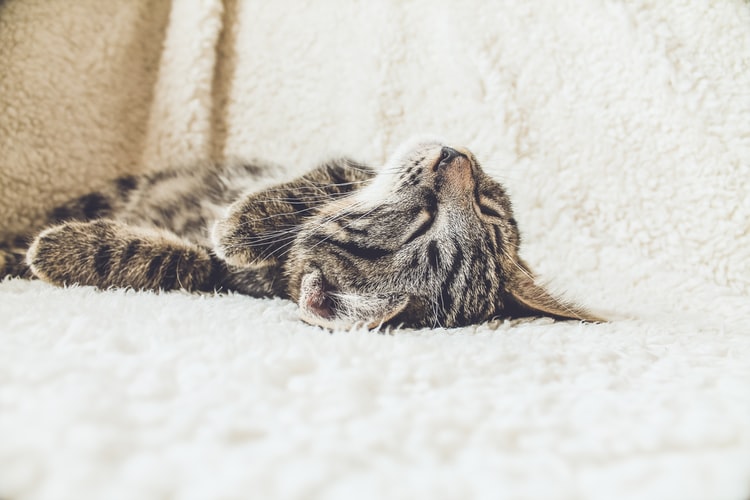 What Happens When you Scratch a Cat's Lower Back Cats have emotions and responses just like humans, except for revenge. They will never avenge a hurtful emotion unless the provocation exceeds their threshold. These independent pets have a way of taking care of their exercises and cleanliness and will often cuddle on their owner's laps for warmth.
Though most cat characteristics are breed-specific, every cat loves attention. While the Maine Coons do not like to be babied and cuddled and prefer to follow you around, the Persian will want to sit on your lap for its long hair to be regularly brushed.
If you are a cat lover, you have probably noted that your cat will tend to arc its back when you stroke or rub its spine or the lower back and you might be wondering why. So, what happens when you scratch a cat's lower back?
Not so many cats react when you scratch their lower backs and most of those that react are females, mostly the experienced females that have either had a litter or two. Due to the accumulation of nerves at the cat's lower back, scratching the area is over stimulating and it makes the females go crazy. In response, she will walk away, growl or worse scenario, leave you with a warning scratch.
Some cats, however, love to be stroked at their lower backs and as a result, they will start purring. Their lower backs are close to their genitalia and touching these pats is annoying just like with humans. Cats generally do not like a full-body pet scratch and if these friendly pets allow you to scratch their lower backs, then they like you.
The tail and the lower back of a cat are very sensitive. When it gets startled, you must have seen the cat curl up in annoyance. Cats are sensitive pets and a lower back scratch would provocatively arouse its sensual emotions. If you haven't noticed any crazy reactions with your cat when you scratch their lower back, know that it feels comfortable with it, and it likes it when you do that. This is an indication of trust.